"Steve believed in me even before I believed in myself…."
I was referred to Steve in 2007 by a friend and remember her saying "Look, Steve is texting us now about drinking water and eating plenty of vegetables". Well, I joined the first bootcamp session weighing over 285lbs and knew exercising would be difficult but knew I had to do it. My self-esteem was not optimal, at that time, to say the least and I found that I was just going through the motions of yet another attempt to exercise and lose weight.
The most important quality that I noticed in Steve, which sets him apart from any other personal trainer I know is–he truly cares. Steve evaluates your fitness level and motivates you to be the best YOU can be. I could hear him say "Let's get motivated", "C'mon, I'll count, you just breathe", "You have to drink ½ your body weight in water", "During your spare time, you have to find physical activities that are fun", "It's not about losing the weight fast, it's about our overall health" "It's for a lifetime so let's have some fun". One day, after struggling through a session and honestly feeling quite disappointed in myself for letting myself get so out of shape, he walked up to me and said "You've come a long way Lorraine". He must have seen my struggle and he encouraged me (thank you for that Steve).
Although I didn't lose very much weight during that bootcamp session, his constant tips and motivation stuck with me over the years. Fast forward to 2012, and over 75lbs smaller, I've learned that I can actually adopt a better eating and workout regimen and lose weight, but became increasingly bored with my exercise routine. Rejoining with Steve has made the difference and I am confident that he will help me reach my personal goal. Thanks to Steve, I have already been performing exercise routines that have not only helped me to lose more weight and tone but have resulted in improved balance, coordination and strength and a stronger core. Many trainers will take you through grueling routines and you may in fact see results but Steve believes in you, he cares and it is evident!!
— Lorraine
Want to know more about Lorraine's Journey? Read her blog posts here!
---
"I began working with Steve in the Spring of 2013. We began with resistance band work to strengthen the upper back and slowly progressed to core and abs work.  The exercises that Steve uses require no machines, weights, or gym. This has proven to be highly beneficial as I am able to still exercise when I travel for work.
"Since beginning this exercise plan, I have noticed an extreme change in core strength. It has been evident through my improved running that my core muscles have become much stronger. Previous to this work, I would have lower back pain during and after my runs causing me to have to stop. The new strength allows for longer runs and less pain.
"Finally, one of the best things about working with Steve is his philosophy of not only building the outer body, but also the inner self and achieving a more complete level of satisfaction and happiness. He is a pleasure to work with."
— Brian Bullock
Bundy Films, LLC
---
Training with Stephen King is the best thing I have ever done for my health and happiness!  When I first started working out with Stephen, I could barely move because of pain from a herniated disc putting pressure on my sciatic nerve.  Stephen worked on stretching and core strengthening and now I am pain free and my quality of life is much better.  Whether we're training indoors at the gym or outdoors in the park, he always finds ways to keep me motivated and the workout fun and exciting.
—Trista Etzig
---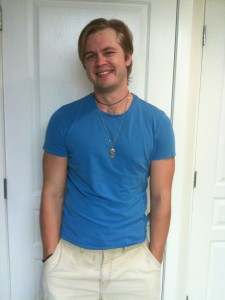 I had worked out with dumbbells and normal weights for over 6 years, and in 6 months working out with Steve's method I began strengthening my core and noticed a real change in my balance and overall fitness level.  Weights may have added bulk to my frame, but Steve's workouts added real strength.
—Trevor Lind
---
My solo fitness routine wasn't cutting it so I decided to attend Steve's fitness classes  which are for all fitness levels. In class, I quickly learned that I had overlooked a big part of total body strength and balance training we need for everyday life. So I hired Steve to be my Personal Trainer and since starting to work with Steve, I've had the courage to attempt things I was too fearful to try before, such as boxing drills and bench hop-ups, and my physical and mental confidence has increased. Steve is more than a trainer, he's a life coach!  He brings out the Champion in me!
—Rebecca Higgins Hunt,  Esq
---
"There is a difference between exercise and fitness…"It has been six years since I've participated in an exercise class.
Recently, I saw Bettye at a retired teachers' luncheon. I mentioned that I was having problems with arthritis. She invited me to her fitness class, and I attended. I just finished the first week of a MWF class.
There is a difference between exercise and fitness. I have learned more in this fitness class in one week than I did in years of taking "senior citizens" exercise classes.
I am sixty-nine years old.  Seniors of all ages, I invite you to open your minds to fitness. You will be amazed at how good you will feel!
Love to All,
—Ann
---
"He's shown me that growing older doesn't have to mean 'old rocking chair's got me.' "
One month ago today, December 7, 2012, I joined Stephen's early-morning fitness group; I couldn't have made a better decision! In the past month I've experienced an increase in energy and felt my body begin to grow stronger. Now, here's the biggest surprise: there's been a big decrease in my appetite for comfort food (ice cream, pie, and cake).
At 74 years old I am the "senior" member of our group. We are of varying ages, and though we do all of the same exercises, we work at our own pace. Our sessions always begin on time and are filled with hard work and lots of laughter.
Because Stephen emphasizes exercises that strengthen the torso and improve balance, I am looking forward to a future free of the use of a cane, walker, and wheelchair. He's shown me that growing older doesn't have to mean "old rocking chair's got me."
April 15, 2013 update
After 4 months of working with Steve's program I've noticed other benefits (excluding the minus inch and a half and decrease in desire comfort foods) that I've gained from our sessions. It occurred to me that my self-confidence has stepped up a notch or two.
For most of my life I have chosen to be a spectator instead of a participant (didn't want to look awkward doing anything). Well, thanks to this class, there's a new Bettye emerging. I want to learn archery, to bowl, play ping pong and horse shoes. These are simple activities, but low self-confidence has kept me from trying them.
My boost in confidence has come from two sources: you and the exercises. Your lectures always encourage me to feel good about myself. The exercises (walking backward, boxing punches, and even soccer kicks) are making me stronger physically and mentally; they're helping me develop that "can-do attitude" about anything.
—Bettye Briscoe
---
I have definitely strengthened my entire core by participating in the core fitness class that Steve teaches. Having had three back operations ( I am 54), I was at first very wary of taking his class because I didn't feel like my abs were very strong and I was concerned it might hurt my back. But after attending Steve's classes, I began to feel much stronger in my entire core area, and I have had no further back or lower leg pain.
Steve has really taught me to appreciate the benefits that even a moderate amount of core strengthening can provide. Plus, his classes are fun and interesting due to Steve's passion for life and friendly and enthusiastic manner.  I also have come to realize that strengthening my core isn't simply a two-week process.  Rather, I have patiently worked at it, knowing that the results were sure to follow, and they have.
I also have learned that there really is no "finish line" for strengthening my core and overall  health.  This is an ongoing process, and I am committed to maintaining what I have achieved in order to stay strong and healthy.  Steve's knowledge and commitment to those he teaches have made it that much easier for me to stay fit.
— Gary Fremerman Esq.